I'm walking to help people facing cancer
I'm shining bright for people facing cancer and walking 21km over one weekend with Walking Stars. 
Every year more than 35,000 Victorians hear the words 'you have cancer' - that's 96 Victorians every day, and on 10 December 2018 I was one of them.

Lucky for me, I was diagnosed in time to have life-saving surgery and treatment and was cared for by a fantastic medical team.

Thanks in part to generous Victorians, 7 in 10 of cancer patients will survive five years after a cancer diagnosis, but there's still so much work to be done.  
Cancer Council needs our support more than ever this year. Every dollar raised gives hope for a cancer free future. By supporting my walk, you're funding life-saving cancer treatments, prevention programs, and support services that ensure no one has to face cancer alone.
Calls to the Cancer Council's info line have quadrupled since the beginning of the pandemic. Their support work is incredibly important, positively impacting the lives of those who are in the midst of treatment and trying to ride the roller-coaster of physical, emotional, and financial challenges that cancer gifts you.
2020 has been tough, but unfortunately cancer doesn't rest. If you're in a position to donate any amount - big or small -  to the Cancer Council, please sponsor me!!

My achievements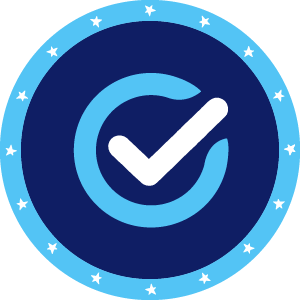 Created page
Uploaded profile pic
Self-donation
Shared page
All star $250
Shooting Star $500
Superstar $1000
Thank you to my sponsors
Kieran Carroll
Lorraine & Ian
Nina Hancox
Sue George
Peachey
Jordana Lougoon
Emma Edward
Myf Trant
Domenica Vavala
Glenn Martin
Anonymous
Bec Fernando
Soph & Fam Bam
Lygris Fam
Jennifer Sheppard
Simon Keys
Jamieson Family
Megan H
Jacinta
Sally
Sally Justin And Aspen Edwards
Kevin
Jarryd Mark
David Kambouris
Megs
Rachael Kelly
James
Jenna Coulson
Binks
Barb Butler
Renae Pedersen
Lucinda Bertram
Suzie Thomas
Michael Martin
Heidi Irvine
Tim, Colette, Gabrielle And Charlotte
Luke Raines
Catherine Phelan
Peter Medson
Marie B
Shanelle Fenn
Gemma Harding
Marilyn Appleby
Helen Foster
Peta Leslie
Pauline And John.
Pauline Bagnall
Claire Daniels
Suzie Franke
Milla Dakovic
Frances Martin
Taegan
The Hirchies
Scott Francis
Rebecca Bennell
Maxine Windram
Anonymous